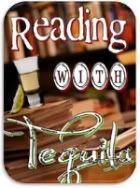 Jennifer @
Reading With Tequlia
is having an amazing 1000 Followers contest!
Wouldn't love a chance to win the following:
The Books
Eat Prey Love by Kerrelyn Sparks
Alpha by Rachel Vincent
Bitten to Death by Jennifer Rardin
Double Cross by Carolyn Crane
Dark Slayer by Christine Feehan
Bayou Moon by Ilona Andrews
Driven to Ink by Karen E Olson
The Grimrose Path by Rob Thurman
An Artificial Night by Seanan McGuire
Witch and Wizard by James Patterson
Blameless by Gail Carriger
Sacrifice by Dakota Banks
Demon from the Dark by Kresley Cole
Sweet Little Lies by Lauren Conrad
Feed by M T Anderson
Hunger by Michael Grant
Mockingjay by Suzanne Collins
Masques by Patricia Briggs
Desire Unchained by Larissa Ione
The Vampire's Bride by Gena Showalter


I bet. I know I do. So as long as you live in a country the Book Depository ships to, you're eligible to win.
Entry deadline: Thursday, September 30 at 11:59 EST.

So head over to Reading With Tequila to enter!