I'm a huge Simpsons fan, always was. I was stoked when I got to watch the Simpsons Christmas episode this season, called The Flight before Christmas. The Simpsons have changed, but are as good as ever.
This episode was random but I think this
one of my favorite episode in a while.
They added a few familiar characters and skits from the movie, "The Polar Express", "Inglorious Basterds",
Charlie Brown, Martha Stewart, The Muppet's
and the Abominable snowman from Christmas Clay animation by Rankin/Bass. What an episode it was!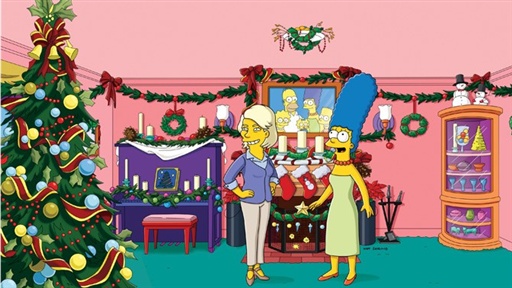 I Loved this Christmas episode!!