Release Date: August 30th, 2011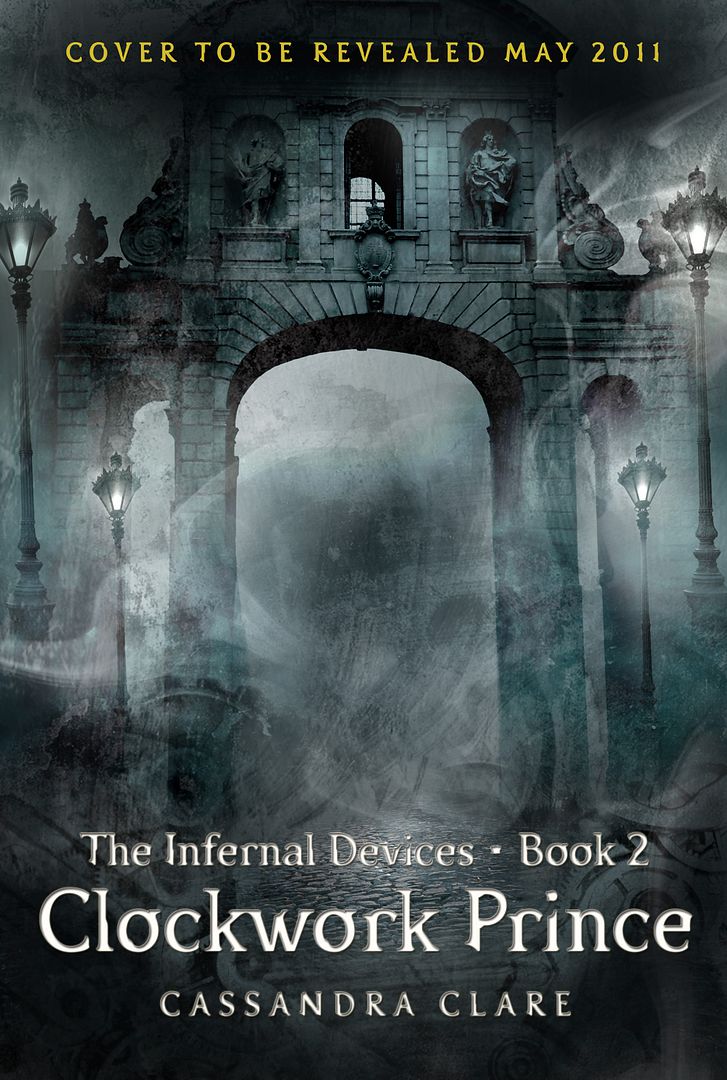 Synopsis:
In Clockwork Prince, with the Magister vanished and the clock counting down on how long Charlotte can keep control of the Institute away from Benedict Lightwood, Will, Jem and Tessa must dig into the Magister's past to predict what he will do in the future, But secrets about the Magister aren't all they find buried — Tessa begins to uncover the truth about her own birth, and the ghosts of Will's past return to haunt him. As Tessa grows closer to Jem, and Will is driven further toward the brink of madness by jealousy and guilt, will they discover the truth in time to halt the next phase of the Magister's evil plan?
Previous Novels in series:
Source: Cassandra Clare's
blog
---
Release Date: July 26th, 2011
Synopsis:
Adam Salvatore is no ordinary millionaire. The heir to an ancient race possessing a dark, powerful magic, he can shapeshift and create energy. His gifts make him a living weapon and have forced him to live in seclusion. But now an inhuman force hunts down Adam-just when he finds someone who makes him feel more human than he ever imagined possible . . .

Home from combat in Iraq, Bobbie Carerra wants only peace, yet soon joins Adam in a terrifying battle against paranormal enemies who hide in plain sight. She's drawn to his strength of mind and body; he's attracted to her courage and intoxicating energy. Their scorching passion can either transport them to the heights of ecstasy or-if Adam's powers rage out of control-destroy them. But when an invisible brotherhood tightens its nets and someone Adam trusts betrays him, only a heartrending decision can save them.
Previous novels in series:
---
Release Date: March 22nd, 2011
Synopsis:
Katie Welker is used to being alone. She would much rather read a book than deal with other people. Other people don't have silver eyes and other people can't make things happen just by thinking about them! Sometimes Katie even enjoys playing tricks on people.
Previous novels in series:
---
Release Date: September 6th, 2011
Synopsis:
A brand new package for the second book in our dystopian trilogy Tamora Pierce calls "mind-bending."
Previous Novels in series:
Synopsis:
Drastic changes in Callie's life aren't unusual, but this time it's different. Now she's fighting to save her family while she adjusts to her new, supernatural reality. Life will never be the same. . . .
Previous Novels in series:
---
Release Date: May 10th, 2011
Synopsis:
When 17-year-old Jamie arrives on the idyllic New England island of Little Bly to work as a summer au pair, she is stunned to learn of the horror that precedes her. Seeking the truth surrounding a young couple's tragic deaths, Jamie discovers that she herself looks shockingly like the dead girl—and that she has a disturbing ability to sense the two ghosts. Why is Jamie's connection to the couple so intense? What really happened last summer at Little Bly? As the secrets of the house wrap tighter and tighter around her, Jamie must navigate the increasingly blurred divide between the worlds of the living and the dead.

Brilliantly plotted, with startling twists, here is a thrilling page-turner from the award-winning Adele Griffin.
Previous novels in series:
---