Information about this new Me Me by Chasity @
Lovin` and Livin` Reviews
!
On My Hit List
*Bang*Bang* is the new name for my new feature but very similar to other features around. The idea of
On My Hit List
is to showcase what books you are eagerly
waiting to read
,
want to read
,
hope to read
or just
want to share
with everyone in the blogosphere.
If you have a similar post on your blog -no matter the featured name no matter the date you may post a direct link via Linky Tool found at the bottom of postings that way the rest of us can see what yummy reads you're looking to hit up.
The novel I'm choosing today is Pale Demon by Kim Harrison! I'm BEGGING to read this. I've loved this series from book one, and have called it my favorite series ever many times. This series has amazing characters that are exciting and full of potential. This is one of those series where you really feel connected with the characters. My heart is full of love when I read this. I've had it broken and then sewn back together(readers of this series know what I mean! ) I'm dying to see what happens with Trent around. Oh, and I can't forget my favorite Al and Jenks! I'm dying to read this. Come onnnnn the 22nd!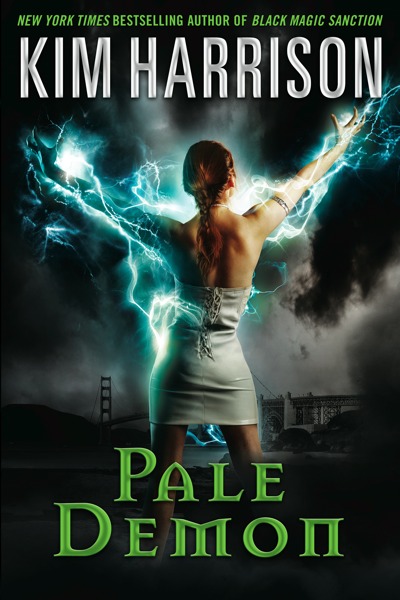 Synopsis:
Condemned to death for black magic and shunned, Rachel Morgan has three days to somehow get to the annual witches convention in San Francisco and clear her name. If she fails, the only way she can escape death is to live in the demonic ever after . . . for ever after.

Banned from the flight lists, Rachel teams up with elven tycoon Trent Kalamack, headed for the West Coast for his own mysterious business. But Rachel isn't the only passanger along for the ride. Can a witch, an elf, a living vampire, and a pixy in one car survive for over 2,300 miles? And that's not counting the assassin on their tail.

A fearsome demon walks the sunlight, freed after centuries of torment to slay the innocent and devour souls. But his ultimate prey is Rachel Morgan. While the powerful witch with nerves of steel will do whatever it takes to stay alive, even embracing her own demonic nature may not be enough to save her?