Release Date: November 1st, 2011
Synopsis:
In search of a future that may not exist and faced with the decision of who to share it with, Cassia journeys to the Outer Provinces in pursuit of Ky — taken by the Society to his certain death — only to find that he has escaped, leaving a series of clues in his wake.

Cassia's quest leads her to question much of what she holds dear, even as she finds glimmers of a different life across the border. But as Cassia nears resolve and certainty about her future with Ky, an invitation for rebellion, an unexpected betrayal, and a surprise visit from Xander — who may hold the key to the uprising and, still, to Cassia's heart — change the game once again. Nothing is as expected on the edge of Society, where crosses and double crosses make the path more twisted than ever.
Previous Novels in Series:
Source: The Bookish Type
---
Release Date:August 30th, 2011
Synopsis:
N/A
Source: LovLivLife Reviews
---
Release Date: November 1st, 2011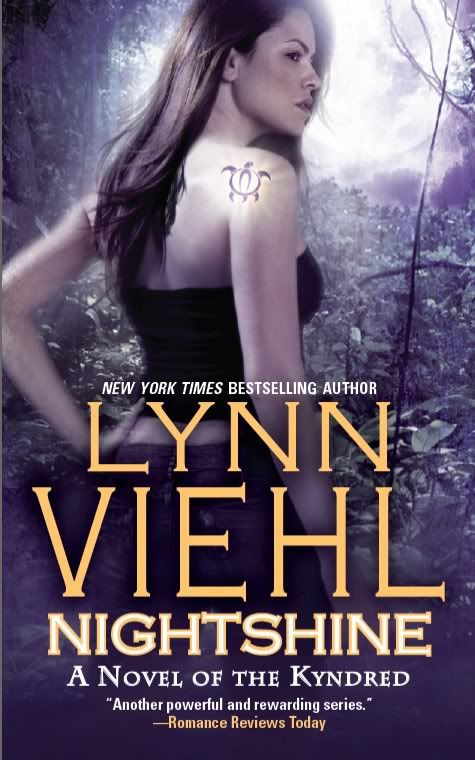 Description:

"Here's a first look at the cover art for Nightshine, the fourth and final novel in the Kyndred series, which will be released on November 1, 2011." – Lynn Viehl

Previous Novels in series:
Source: All Things Urban Fantasy
---
Release Date:October 3rd, 2011
Synopsis:
Teagan, Finn, and Aiden have made it out of Mag Mell alive, but the Dark Man's forces are hot on their heels. Back in Chicago, Tea's goblin cousins show up at her school, sure she will come back to Mag Mell, as goblin blood is never passive once awoken. Soon she will belong to Fear Doirich and join them. In the meantime, they are happy to entertain themselves by trying to seduce, kidnap, or kill Tea's family and friends.
Teagan knows she doesn't have much time left, and she refuses to leave Finn or her family to be tortured and killed. A wild Stormrider, born to rule and reign, is growing stronger inside her. But as long as she can hold on, she's still Teagan Wylltson, who plans to be a veterinarian and who heals the sick and hurting. The disease that's destroying her—that's destroying them all—has a name: Fear Doirich.
And Teagan Wylltson is not going to let him win.
Previous Novels in series:
---
Release Date:April 1st, 2011
Synopsis:
At seventeen, Cordelia is an ordinary teen with an extraordinary and frightening secret. A secret that induces vivid dreams which she not only experiences true love, but crippling fear while barely escaping with her life each night.

After a life altering event, Cordelia has an unexpected encounter with Evan, the mysterious boy from her dreams, who reveals who and what she is – a descendant of the Greek gods. At that moment everything she knows of her world is a lie, and she must leave the present and go into the past to assume the role she was put on this earth for – safeguarding her ancient empire amidst evil forces that toil hastily to destroy it.

In a race against time, Cordelia must decide if she is truly a part of this dangerous world, or risk defying the gods, and ultimately lose the boy who has put a claim on her heart.
Previous Novels in series:
N/A
Source: LovLivLife Reviews
---
Release Date: August 30th, 2011
Synopsis:
High in their mountain covens, red witches pray to the Goddess, protecting the Witchlands by throwing the bones and foretelling the future.
It's all a fake.
At least, that's what Ryder thinks. He doubts the witches really deserve their tithes—one quarter of all the crops his village can produce. And even if they can predict the future, what danger is there to foretell, now that his people's old enemy, the Baen, has been defeated?
But when a terrifying new magic threatens both his village and the coven, Ryder must confront the beautiful and silent witch who holds all the secrets. Everything he's ever believed about witches, the Baen, magic and about himself will change, when he discovers that the prophecies he's always scorned—
Are about him.
Previous Novels in series:
N/A
---
Release Date: October 3rd, 2011
Synopsis:
Around the world, black handprints are appearing on doorways, scorched there by winged strangers who have crept through a slit in the sky.
In a dark and dusty shop, a devil's supply of human teeth grown dangerously low.
And in the tangled lanes of Prague, a young art student is about to be caught up in a brutal otherwordly war.
Meet Karou. She fills her sketchbooks with monsters that may or may not be real; she's prone to disappearing on mysterious "errands"; she speaks many languages–not all of them human; and her bright blue hair actually grows out of her head that color. Who is she? That is the question that haunts her, and she's about to find out.
When one of the strangers–beautiful, haunted Akiva–fixes his fire-colored eyes on her in an alley in Marrakesh, the result is blood and starlight, secrets unveiled, and a star-crossed love whose roots drink deep of a violent past. But will Karou live to regret learning the truth about herself?
Previous Novels in series:
N/A
---
Release Date:August 1st, 2011
Synopsis:
Welcome to York, England.

Mist lingers in the streets.

Narrow buildings cast long shadows.

This is the most haunted city in the world. . . .

Miranda Tennant arrives in York with a terrible, tragic secret. She is eager to lose herself amid the quaint cobblestones, hoping she won't run into the countless ghosts who supposedly roam the city. . . .

Then she meets Nick, an intense, dark-eyed boy who knows all of York's hidden places and histories. Miranda wonders if Nick is falling for her, but she is distracted by another boy — one even more handsome and mysterious than Nick. He lives in the house across from Miranda and seems desperate to send her some sort of message. Could this boy be one of York's haunted souls?

Soon, Miranda realizes that something dangerous — and deadly — is being planned. And she may have to face the darkest part of herself in order to unravel the mystery — and find redemption.
Previous Novels in series:
N/A
Source: Goodreads
---
Release Date: November, 2011
Synopsis:
Three hundred years after the events of the Mistborn trilogy, Scadrial is on the verge of modernity, with railroads to supplement the canals, electric lighting in the streets and the homes of the wealthy, and the first steel-framed skyscrapers racing for the clouds.
Kelsier, Vin, Elend, Sazed, Spook, and the rest are now part of history—or religion. Yet even as science and technology are reaching new heights, the old magics of Allomancy and Feruchemy continue to play a role in this reborn world. Out in the frontier lands known as the Roughs, they are crucial tools for the brave men and women attempting to establish order and justice.
One such is Waxillium Ladrian, a rare Twinborn who can Push on metals with his Allomancy and use Feruchemy to become lighter or heavier at will. After twenty years in the Roughs, Wax has been forced by family tragedy to return to the metropolis of Elendel. Now he must reluctantly put away his guns and assume the duties and dignity incumbent upon the head of a noble house. Or so he thinks, until he learns the hard way that the mansions and elegant tree-lined streets of the city can be even more dangerous than the dusty plains of the Roughs.
Previous Novels in series:
N/A?
---
Release Date: August, 2011
Synopsis:
UK Edition
When secrets and old histories come to light, Frannie realizes that nobody is who she thought they were. Hell won't give up and Heaven won't give in. Some are willing to hurt anyone close to Frannie in order to get what they want. It will take everything she has and then some to stay out of Hell's grasp.

And not everyone will get out of it alive.
Source: Authors blog
---
So hard to choose my favorites.. but these covers are sooo beautiful!
These covers were okay, but they were my least favorite of the bunch.