Model changes on covers
maybe they can't always keep the same models, but forever reason, I don't like when they change
a model throught the series when it's clear it's the same character. It's like they can't keep up their mins on her looks.. lol
When Heroines are half dressed on covers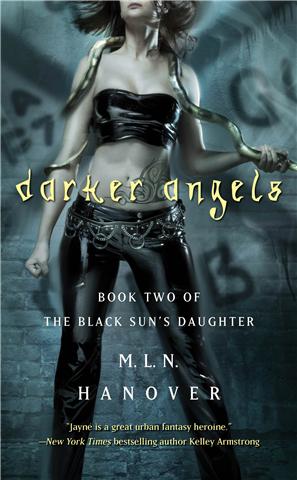 It doesn't matter if it's female or male, I cant' stand when they are half dressed, nothing like they usually dress. Sure they may wear the leather or type, but not half hanging off or cut in two. And when do the men fight half naked? Like that wouldn't draw attention to the scene. ha ha! I still like the covers sometimes, but it does bug me! hehe
When Heroines jump into bed so easy!
If it's a Paranormal Romance, yes I know it's going to happen. Even most Urban Fantasy's have it, but why only a few chapters in do they give in to the urge? IT's much better prolonging it. Not to mention it makes us think she's easy, even when she says "I don't know why I'm doing this, I never do this." We still love her, sure.. but it's not as much fun to read that way.
Unbelievable and Unpronounceable Names
I seen a few blogs have chosen this, but I totally agree. I like unique names, but I'm not a fan of ones that it takes five tries for me to pronounce.
Xhex is bad ass yes, but come on?
Fearghus? Sholto? Cool, but unnecessary. ha ha!
Sex breaks in the middle of Chaos
It's obvious sex is going to happen, but why do they always seem to do it while their lives are on the line? Sure, those vampires are only a block away, closing in, but you look too good to pass up baby. -AND they never get caught. They get it finished and go on fighting for their lives. haha! Ah well, it's fiction.. and sometimes funny, but still. Come on!
Haha! Now, I still love Paranormal Romance and Urban Fantasy and I can honestly say I'll probably still read all those types of books, but they do seem to get on my nerves at times. It is what it is though. ;P hehe