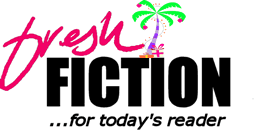 Fresh Fiction always has amazing giveaways and this month is no exception. My fingers got cramped writing my amiling info over and over. LOL Christmas in July seems to be the main theme, but there are many other different giveaways. I love Fresh Fiction. If you haven't checked this months giveaways yet click
HERE
. Although the contests is amajor bonus for this website, there's much more there that you'll enjoy. Check it out today!
I still have two giveaways going on as well.
Check out my guestpost and giveaway with Dani Harper
HERE
.
Click HERE to enter my bookmark swag giveaway!

Good luck everyone and I hope your all having a wonderful summer!