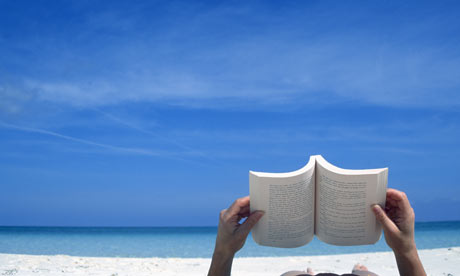 Hi guys!
I'm super excited to announce that I'll be going on vacation next week to Dominican Republic with my cousin. We're ecstatic to get away and lay on the beach for a while. Last year I went to Cuba, planned, but this year's vacation was planned since...yesterday. I will be leaving Monday and will be gone all week.
All my posts that were planned will still be posted. I'll either have them finished and put them on auto post or I'll get Danny to pitch in a help. *winks*
What books will I be bringing? That's the big question right?
So far, I plan on brining three books. One for the flight, one for the trip and one for the flight home. I'd bring much more if I had a e-reader, but since the books will add up weight if I bring to many, the most I can bring is four.
I haven't decided on which three/four I'm going to bring, but I'm thinking...
Hell's Angels by Hunter S. Thompson, since I've been reading a page here and there and didn't really give it my proper attention yet.
Next, I was thinking on Bite Me by Christopher Moore. Light, funny and dark. Perfect for the beach.
I have a few more to decide from.. here's the list:
Working Stiff by Rachel Caine
Unknown by Rachel Caine
Sound of the Heart by Genevieve Graham
There's a chance I'll bring them all, or switch them up. There's also a high chance that I'll be stopping by the book store tomorrow.. So, the list may get bigger.
Most of those I've had for a bit, but haven't read them yet. If I bring them, I'll have too! :)
Has anyone read any of the above? Let me know what's your favorite?