This feature was thought up by the awesome Larissa's Bookish Life

Rules:
1 - Write a post listing your TOP 5 choices within the theme I chose (or was chosen on a poll) for the week.
2 - Mention this Blog on the post and link back to it.
3 - Fell free to use the Feature's image
4 - After you've finished your post, add you link (of the post, not your blog's main page) to the Mr.Linky at the end of that week's post.
5 – If you don't have a blog to post, just leave your list in the comments =)


This week's topic is:
Fictional Houses You'd Love to Live in!
I saw that many people have the same ideas of awesome houses. *winks* Here's my top 5!
Look at that place! I wouldn't just live there for it's fantastic structure, but to be close to Ethan. *winks*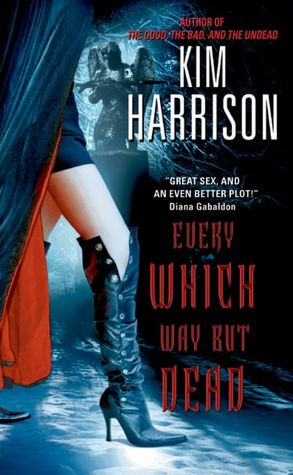 Rachel, Ivy, Jenks and Bis's house is definitely one of a kind. I would love to have best friends like Rachels.
Bill's new? house from The Sookie Stackhouse series! Wow.
Sookie's is awesome also! Charming and very country. I love it.
Look's drab right? Wrong. S.A.R.A.H is a highly intellectual robot house. If you're a Eureka fan, then you'll agree..living in Sarah would be amazing!
Here's a look inside..
Eureka was in comics as well as the show.
It was every little girl and some adults*grins* dream.
This was the main reason why.. lol


Honourable mentions..


Barron's house from the Fever series by Karen Marie Moning. Books and Barrons? Yes, please.


The House from The Black Dagger Brotherhood series by J.R Ward. A fantastic, secure place with many brother's of the hood...

The Tardis from Dr. Who. Not exactly a house. but it was used as one many times. And who wouldn't want to have the Tardis as their house?


Hogwarts Castle.. This is an obvious one. Magic, secret doors and flying Quidditch. Oh yeah!


Bone's Cave from Jeaniene Frost's Night Huntress series. It's not your usual cave, plus Bones will be there. *grins*



Vlad's house in the Night Huntress series. I LOVE Vlad and his house seems to be beautiful!


Casper's house. I mean.. come on! A spooky mansion with a underground lab!


The Bat Cave..enough said.