This feature was thought up by the awesome
Larissa's Bookish Life
Rules:
1 - Write a post listing your TOP 5 choices within the theme I chose (or was chosen on a poll) for the week.
2 - Mention this Blog on the post and link back to it.
3 - Feel free to use the Features image
4 - After you've finished your post, add your link (of the post, not your blog's main page) to the Mr.Linky at the end of that week's post.
5 – If you don't have a blog to post, just leave your list in the comments =)
This week's theme - Super Powers You'd Love to Have for a Day!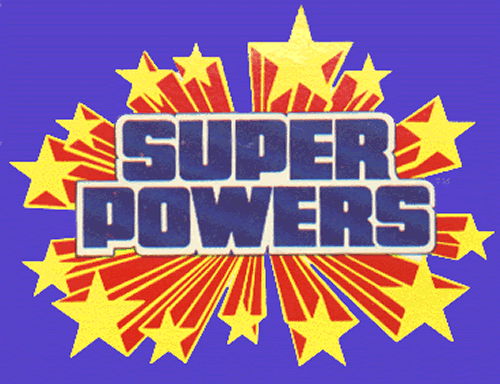 The power of time travel would be awesome. I'm a history buff and curious of the future. I've seen enough time travel movies to know one day would be enough. ;)
The power of flight! Who wouldn't want to fly, especially with gas prices these days.. lol
To be able to cure diseases such as Cancer from just touching the person. The miracle would be short lived but worth it.
I have to say Shapeshifting myself. Think of how cool it would be to run free in the wild. It would be amazing. Or maybe alter would looks just a little to freak people out? lol
To be able to jump into any book you open up willingly. There's many worlds I'd love to visit.
What's powers would you choose? If only, for a day.